Society · Mustard · Vision · Black
W: 68.0 cm / D: 69.0 cm / H: 69.0 cm
---
Personaliseer je eigen ideale stoel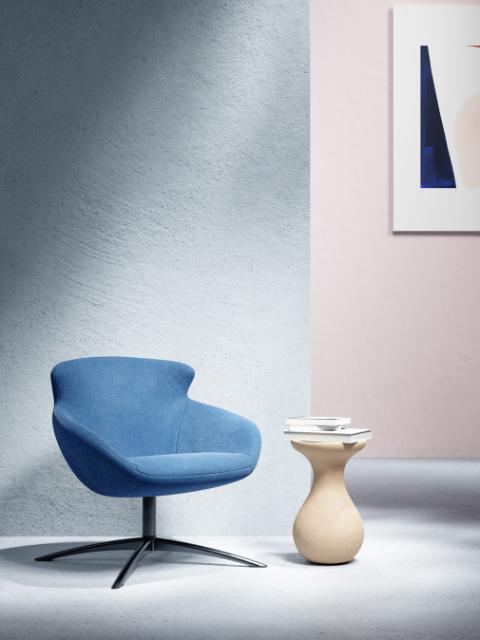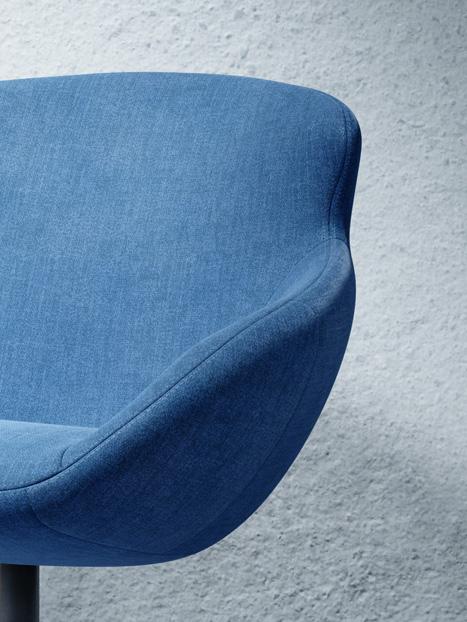 Buddy stoel
De Buddy draaibare loungestoel, ontworpen door Kebe, kan op verschillende manieren worden gebruikt; het past perfect in een speelkamer, de woonkamer of een andere ruimte. De draaivoet zorgt voor een scala aan bewegingen en de kleine afmetingen zullen kleinere ruimtes niet overweldigen, maar het unieke ontwerp zal ze mooi accentueren. Waar u hem ook in uw huis plaatst, hij zal u onmiddellijk comfort bieden en vele jaren uw trouwe metgezel blijven. Deze stoel wordt geleverd met 10 jaar garantie op koudschuim en binnen frame. De draaivoet is verkrijgbaar in chroom, zwart of aluminium en u kunt de hoes kiezen uit een verscheidenheid aan vilt, velours of eenvoudig geweven stoffen of leer.
Over onze dynamische schuimlaag
Om onze producten super duurzaam en uniek comfortabel te maken, gebruiken we een materiaal dat koudschuim wordt genoemd. Dit materiaal is de reden waarom onze stoelen jaar na jaar hun vorm en flexibiliteit behouden. Het schuim bevat echt kleine luchtkussentjes, als kleine belletjes binnenin de dichtere structuur, die zorgen voor precies de juiste stevigheid. Nadat we het schuim hebben gevormd, werken we aan de bekleding die met de hand wordt genaaid en perfect past. Het resultaat? Stoelen die er vanuit elke hoek elegant uitzien en niet doorzakken.
Dat is wat langdurig comfort biedt, vanaf de eerste dag dat je je stoel krijgt en vele jaren daarna.
10 jaar garantie
Al onze stoelen zijn gedekt door onze 10-jarige garantie op het dynamische bekledingsschuim, de veren en het binnenframe.
Specificaties:
Beschrijving
| | |
| --- | --- |
| Productnaam | Buddy chair |
| Productnummer | 1150688433382 |
| Productgroep Beschrijving | Lounge chairs |
| Diepte | 69.0 cm |
| Volume | 0,31 |
| Width | 68.0 cm |
| Zitdiepte | 47.0 cm |
| Hoogte | 69.0 cm |
| Zithoogte: | 41.0 cm |
| Retour Wartel | No |
Benen & Voeten
| | |
| --- | --- |
| Retour Wartel | No |
| Voet type | Vision |
Stof
| | |
| --- | --- |
| Productnaam | Buddy chair |
| Kleurgroep | Geel |
| Kleur | Mustard |
| Stof naam: | Society |
| Stof naam: | Stof |
| Samenstelling | 100% gerecycled polypropyleen |
| Licht snelheid | 5 |
| Pilling | 4 |